Airstream Refurbishment
If you would like to have your own similarly beautiful Airstream caravan, but don't have the time, the workspace, or the knowledge, Glamstreams can help. We can bring an Airstream back to life in style!

We offer a Refurbishment Service. There are two ways of working with us.
Renovating your own Airstream caravan
Do you already own an Airstream that is on your "Project" list? Maybe you haven't had time to get to it, or perhaps you don't have the space to take the project on. Maybe you're unsure of how to go about such a huge task? It's not as if everyone has an Airstream parked on their drive, and can offer you a selection of handy hints.

We can work with you to refurbish your Airstream according to your vision. You tell us how you want her to look, and we'll do it for you. Your Airstream would be re-fitted in our workshops, where we work on our own fleet, by the same experts who have lovingly restored our own caravans.
Sourcing and renovating an Airstream caravan for you
We can look for an Airstream caravan – probably in the USA – and ship it home for you. We will handle all the importation issues.

You then let us know how you want the Airstream caravan to be designed, and we will refurbish her to your brief, in our workshops.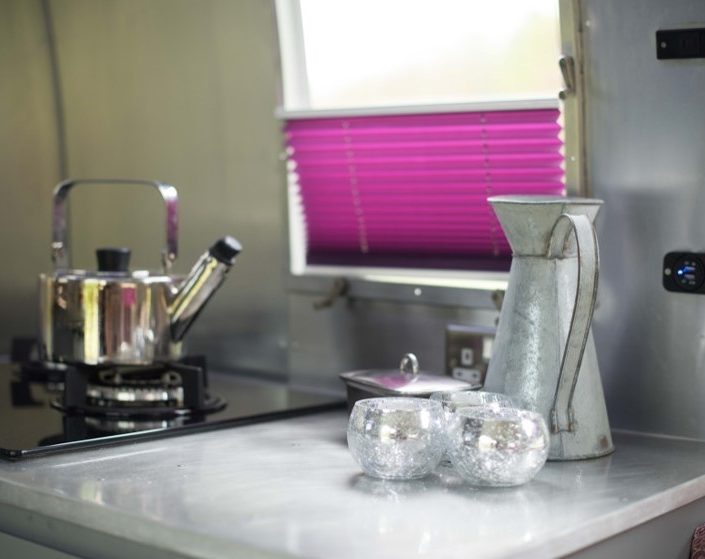 Prices for Refurbishment Services
These services are bespoke and prices would be quoted individually. Please contact us to discuss your Airstream project.
Contact Us
Owner Rental Programme
Let us make money for you!

Whether you have your own beloved Airstream caravan, or we have restored one for you, you may be interested in our Owner Rental Programme.

Often, caravans of all shapes and sizes are enjoyed for only a few short weeks in the year. For the other months, you have to store them, maintain them and secure them. When you then want to dust down your vehicle to prepare it for a summer jaunt, you have to check it for roadworthiness which probably includes some essential repairs.

Why not enter our Owner Rental Programme, and let us rent your Airstream out for the rest of the year?
What's in it for you?
Instead of being mothballed, your vehicle can be earning you rental income, and being maintained in tiptop condition on an ongoing basis. Meanwhile, we increase our fleet, earn more rental income, and are able to offer luxury accommodation to more rental customers.
It's a win-win scenario!
Contact us for an exploratory, no-obligation chat about how our programme could work for you.
Contact Us